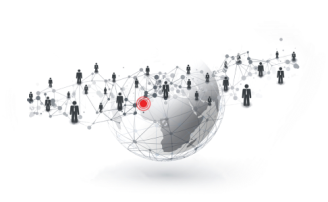 CNS Overview
Community Network Services (CNS) has been supplying digital trade solutions to the ports and logistics sector since 1986. We make trade faster and simpler for our customers and ports and logistics communities, enabling smarter trade and ensuring compliance with ever-changing regulations.
Our Port Community System is approved by UK Customs (HMRC) for management of import, export and transhipment processes. We work closely with our customers, customs authorities and other government agencies to understand current and future requirements and to ensure the continued compliance of our solutions for our markets.
As a DP World Digital Trade Solutions business, we are supported by large scale resources and wide-ranging expertise from across the globe combined with our inside knowledge of the best customs and logistics solutions to meet commercial, operational and regulatory needs. Our products are aimed at helping our customers and the ports and logistics communities make their business processes faster, easier, more efficient, and more profitable.
From the introduction of the first computerised systems to the latest border management products that help our clients navigate smoothly through their Brexit requirements, we have been bringing services to market for more than 30 years.

1985
UK Customs I Computerised
When UK Customs computerised the industry and gave traders direct access to the system it was a significant step forward, but also a huge challenge in terms of system integration. CNS was established as a spin-off of Southampton Container Terminals to enable customers across the UK to connect to UK Customs, streamlining the customs clearance process, improving efficiency and removing costs.
1992
Customs-approved port community system
UK Customs approved the CNS Port Community System, which included inventory-linked customs clearance, facilitating efficient and compliant trade for all users. Combined with adoption of Electronic Data Interchange (EDI), CNS's Port Community System revolutionised business in for its customers and government stakeholders.
2002
Delivered first Vehicle Booking System (VBS) in a UK terminal
CNS delivered a vehicle appointment system for Southampton Container Terminal (Now DP World Southampton), immediately slashing the waiting times for drivers and hauliers. The success of the solution was demonstrated by the widespread implementation of similar systems throughout the country.
2006
DP World acquires CNS
DP World acquired CNS in 2006 as part of the overall acquisition of P&O, providing CNS with access to the global capabilities of the DP World Group.
2010
Introduced Compass
CNS introduced its market leading Compass product, a web-based port community system providing EDI, inventory control and connection to HMRC's CHIEF system.
2013
Delivered full community system for London Gateway
CNS successfully provided the community system for the UK's first world-class automated container terminal, London Gateway, including an integrated Vehicle Booking System and CNS Compass.
2021
CNS products move under the DP World CARGOES Community umbrella
In 2021, CNS became part of DP World's digital trade services and began the process of rebranding its products as CARGOES Community.
2022
Brexit-supporting border management solutions available
Between 2020 and 2022 we are carrying out a phased roll out of border management solutions aimed at supporting customers through the regulation changes enforced by the UK's departure from the EU. Throughout 2022 we will be enhancing our offer to provide customers with a one-stop shop supporting transport operators, customs agents and traders with a comprehensive eco-system of solutions for the UK's UK/EU border.