Air Courier
Managing cargo though the airport environment poses challenges as appropriate controls must be in place to connect the community of port users with regulatory authorities and ensure that information flows between parties so that cargo is not delayed.
Shaped and Endorsed By Couriers
Courier Facilities Limited, which operates the main receiving areas at Heathrow, uses Air Courier as its primary means to manage the shipment and release of both import and export consignments.
We work closely with the Association of International Courier Express Services (AICES) to ensure their feedback and views help shape the future development of the system.
Solution
CNS Air Courier is a dedicated airport community system, for couriers and express parcel operators using Heathrow, that provides a secure and reliable solution for importing and exporting goods and gaining customs clearance.

The platform provides inventory control for airports with the ability to Issue manifests and gate passes and register Master Unique Consignment References (MUCRs) to obtain clearance to fly.
Air Courier can help you manage:
Import and export declarations
Manifesting
Gate passes
Document Unique Consignment Reference (DUCR) / Master Unique Consignment Reference (MUCR)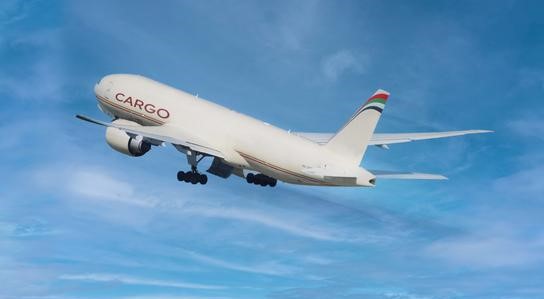 Benefits
Air Courier users can control and release express consignments to avoid risk of non-compliance.

The system provides visibility for Shed Operators in real time to manage operations and avoid delays.
Inventory Linking, what will this mean for me?
HMRC are considering using the new Union Customs Code (UCC) to require all temporary storage facilities to operate using an HMRC-approved inventory system. You may be wondering exactly what an inventory system is and what benefits it brings? If you are then you have come to the right people - CNS - It's what we do.

We understand that as with any change it may be daunting. That's why we believe talking to CNS is the right move. As experts in our field we have been providing Inventory systems to the logistics and freight industry since the 80's. Trust us; we know exactly what we are doing.

In everyday language an inventory system is a way of controlling and monitoring cargo moving through temporary storage facilities. An inventory system keeps all the cargo information in one place allowing it to move smoothly through frontiers.

The inventory system also provides the link reference when declaring cargo to HMRC CHIEF (Customs Handling Import Export Freight).
Automated messaging means cargo will show cleared in the inventory as soon as it is cleared in CHIEF, taking the uncertainty and hassle out of doing business.