Multimodal 2023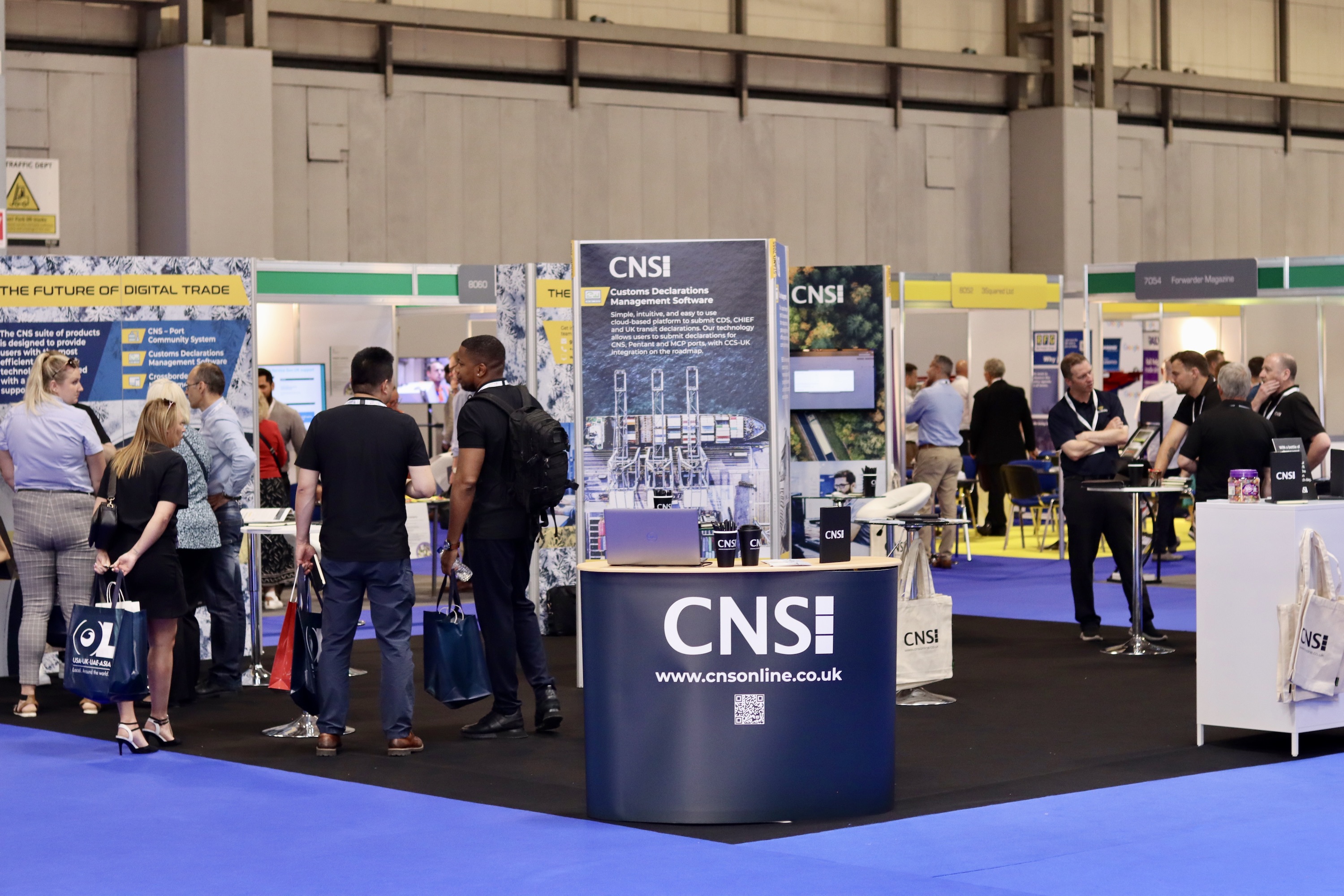 We're little over a month removed from Multimodal 2023 and it's taken us this long to catch our breath!
CNS had a tremendously successful show, which provided an ideal opportunity to promote our Crossborder and Customs technology, alongside the long-standing and established HMRC-approved Port Community System.
Dan O'Sullivan, Product Manager comments, "It was great to see so many people, we were overwhelmed with visitors. The DP World mixer was a notable highlight where we could network in a relaxed atmosphere, building on important conversation had in the day".
Inevitably CDS and NCTS5 were common topics of conversation, with many customers wanting updates on our readiness (particularly with CDS Exports later this year), as always, CNS was happy to oblige by providing updates and discuss our measures taken in preparation. This was a popular theme over the three days.
This year's Multimodal saw record numbers of businesses attending the event, with 320 (up from 275 in 2022) also an increase in attendees of 22% on the previous year. This year also saw CNS named as a finalist in the Technology Partner of the Year category.
Mark Scott Commercial Manager, CNS adds, "Growing the awareness of CNS was a priority, a lot of people still consider us a just a community system provider, when in fact the technology we are driving with specific regard to customs and crossborder ensures we are supplying solutions to the industry in one ideal package".
Mark continues, "It was also heartening to hear such positive feedback regarding our help desk. Many visitors came up to us, specifically to single out that service in particular, which backs up the claim we provide first-class support for our clients, it's great to hear that in person".
CNS looks forward to exhibiting in 2024, when we return to Multimodal.